IMMEDIATE JOB OPENINGS
Sales department openings: sales advisors and internet sales.
Service department openings: service advisors, technicians, and BDC agents. 
NO EXPERIENCE NECESSARY - WILL TRAIN

NOW IS YOUR CHANCE to join a vibrant, exciting & growing organization. Local and family owned Hampton Automotive Group wants to add your skills and abilities to our team, and reward you with a position that will pay you based on your efforts. We will provide the tools to succeed in a fast-paced work force, with incentives and further job opportunities. Join our team and become part of our family owned and operated dealer group. Experience is preferred, but not required.
How to apply: you may either apply in person, or download and print the application using the links above and then email it to us.
Service Department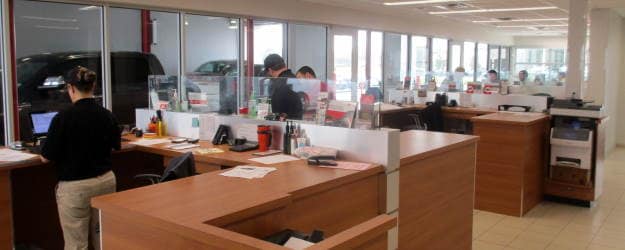 Our new state-of-the-art service and mechanic shop is fully complete and we are expanding our Service Teams NOW! This is your chance to work with an award winning Toyota service department. We are the largest Toyota dealer in Acadiana, with a new, larger, climate controlled Toyota designed service building. Our parts department now has double the amount of genuine Toyota parts in stock than before so we can get our customers service and repair needs completed faster. Our customers are happier. Our employees are happier. And, you're going to love it here. Please apply in person at 6191 Johnston Street, Lafayette, LA 70503 in the Service Department.
Available positions include:
Service Advisor

Express Maintenance Technicians

Technicians - experience preferred for these positions
Sales Department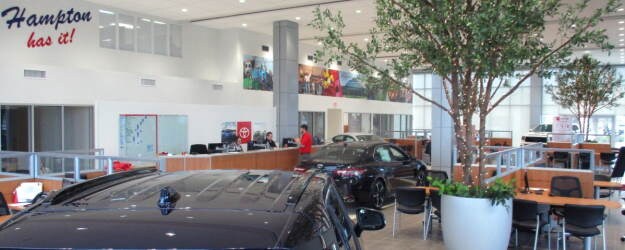 We are always searching for aggressive, energetic, and customer service oriented individuals. We want our team to be professional and motivated with a positive attitude and a desire to offer the best Toyota experience possible. We have immediate openings as Automotive Sales Professionals and Internet Sales Consultants. We want people who are willing to go the extra mile, people who want to do the best they can for our customers and for themselves, and that can help us to develop and grow this segment of our business to the next level. For Internet Sales Consultants, experience is preferred, but will consider floor sales experience.
Requirements for all positions:

Proven track record of overall success
Ability to Manage CSI levels that exceed brand requirements
Superior communication and customer service skills
Excellent follow-through skills
A desire to offer the best customer experience possible

We offer:
Competitive compensation

Benefits package includes medical, dental, vision, 401k, & paid vacation

Incentives & Advancement Opportunities

Family Owned & operated. Fun, friendly, professional business environment.

Unsurpassed Professional Training

Sales Incentives

Unlimited Income Opportunity

Excellent reputation in the community

Multiple factory brands

Monthly incentive programs.

Competitive Salary + Bonuses and aggressive benefits.
Email your resume to the corresponding Department Manager below:
Jami Cormier - General Sales Manager - jami_cormier@hamptontoyota.com
Tom Jardell - Service Manager - service@hamptontoyota.com
Oneil Granger - Service Director - oneil_granger@hamptontoyota.com
Terry McCall - Parts Manager - parts@hamptontoyota.com