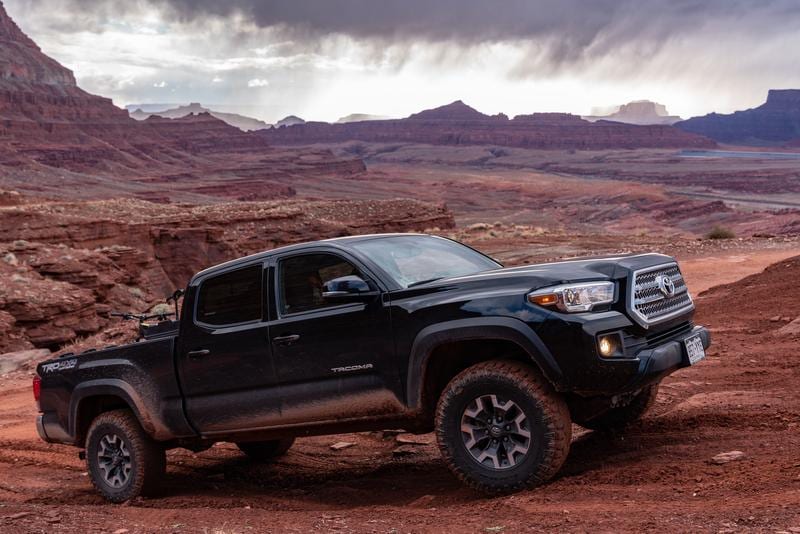 So you're the proud owner of a new Toyota Tacoma—congratulations! You may be wondering, "What next?" There are many fun and useful accessories which you will probably find are a perfect fit for your lifestyle and your new vehicle.
Store More
Storage is important, and maximizing your vehicle's storage capabilities is a smart move. If you plan to transport sports equipment, luggage, or other cargo using your truck, whether that be on a cross-country adventure or just across town, you will probably be interested in installing a shell or cap on your truck bed, which will allow you to store more items.
If you have items you don't want getting wet or dirty under the elements, a shell or cap which will allow you to store your belongings safely away from the wind and rain. Shells and caps also add both aesthetic and cash value to your vehicle, and another great factor is that you can install it yourself.
With Safety in Mind
Keep safety in mind when considering accessories. Many available accessories can improve the safety of your vehicle, and therefore that of your passengers, as well. If your model does not include a backup camera, that is one feature you can get installed or install yourself. LED fog lights are another available accessory which can come in handy, especially if you live somewhere wet.
A headache rack is another option. A headache rack offers passengers full protection from the back window. Installation of a headache rack is a great way to protect the cab of your vehicle and the precious cargo within.
Keep it Clean
Love that new, just-detailed car experience? The pristine seats, spotless floor… Another great idea is to think about including accessories which will keep your car clean and easy to tidy. Heavy-duty floor mats and/or liners will help you keep mud, dirt, water, food, and other unwanted substances off your floor and prevent your carpet from amassing stains. In the same vein, cargo mats are another great accessory to keep your truck nice and make it easier for yourself when it comes time to clean.
Accessories can improve your truck's physical state of cleanliness, safety, storage capabilities, and more. As far as your truck's potential goes, the sky's the limit! With installation of a few accessories, you can take your new Toyota Tacoma to the next level and customize it perfectly for your personal needs and wants.
If you're in the market for a Toyota Tacoma, you've come to the right place! View our new specials here.