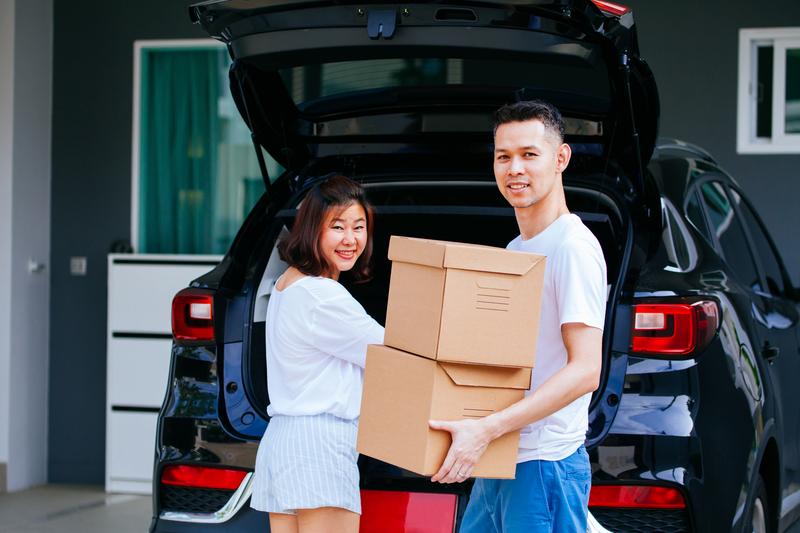 Moving comes with plenty of stresses, and in the chaos of dealing with each detail, it's easy to forget some of the most important items. If you're moving, one of the most important things to do is
making sure your car is in good working order
. After all, the last thing you want to do is to arrive at your new home only to find that your car has a serious issue or won't run. Worse yet would be your vehicle breaking down along the way and not making it to the destination. Just imagine being stuck on the side of the road, in the middle of nowhere, with the whole family, and all of your stuff. And if you're on vacation, imagine the sadness of knowing you are using up precious vacation time just sitting there on the side of the road, or waiting to have your car towed and repaired. For this reason alone we always think it's a good idea to bring your car, truck, or SUV in to Hampton Toyota to let us check it out before a long trip. Especially if you haven't had your car serviced in a while. Even simple things like alignment or tire inflation pressure can save you money because they affect your fuel economy.
The Long Drive
More and more people are choosing to drive their own cars when moving. This can save you a lot of money when it comes to moving truck rental. But whether you're moving everything in one car or paying a moving company to haul your possessions, there are a few things you should have checked.
If possible, it's wise to take your car for a general inspection or tune-up from the dealer. This can help identify any hidden issues with the car that can develop into mechanical problems. You'll also want to check fluids and change your oil. All this will make issues on the road less likely. Finally, make sure all tires are appropriately inflated and that you have a spare, a jack and a tire wrench just in case you get a flat.
Towing Your Car
If you have a moving truck, you may need to tow your car behind it. This can be a relatively economical solution. However, since this can cause extra wear and tear on tires, it's especially important to make sure your tires have enough tread left to be safe and that they are appropriately inflated. Towing a car with under-inflated tires may lead to dents or other issues with the wheels.
International Moves
Usually, an international move will mean you'll need to ship a car, and if your move is overseas, shipping is your only option. Often, the best and least complex method of shipping a car is RoRo shipping. This stands for "roll on, roll off" and means the car is driven directly onto the transporting vessel. You can ship a working car with the RORO method and avoid worrying about shipping containers. If you need to ship your car this way, make sure you look into the arrangements ahead of time because it may be difficult to organize them at the last minute.
Taking your car with you when you move can be a hassle, but you have options. By following some of the tips listed above, you and your car can arrive safely to your new home.