Your brakes are one of the most important parts of your car so why take chances on re-built or inferior brake products? Genuine Toyota brake com
ponents are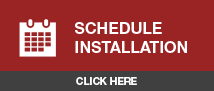 designed specifically for your car and built to the same high standards as your original parts. From brake pads to calipers, rotors, drums and shoes, Genuine Toyota brake components help provide safety and durability.  
Hampton Toyota does brake jobs every day, and you'll find our prices are very competitive! We have the right tools and factory trained technicians to handle all of your Toyota repairs. We have the best machines to turn or re-surface rotors. Plus we have a H-U-G-E in-stock selection of genuine Toyota parts. That means we probably have the brake parts, the shoes, pads, rotors, and fluid that your car needs, in stock and ready to go. It means faster service, and less waiting for you. 
Schedule a Toyota Brake Inspection, Service or Repair at Hampton Toyota to keep your 
vehicle safe. We're right here in Lafayette, Louisiana, at 6191 Johnston Street. We are easy to find, and our drive up service bay makes it easy for you to come in and get taken care of quickly. You'll find our waiting area to be one of the best in town; it's comfortable and spacious with a play room for the kids and quiet rooms if you need to get work done with our Wi-Fi and phone charging ports. Don't want to wait? No problem, we have a free shuttle that will drop you off and pick you up within the Lafayette area, or you can get a 1 day Toyota rental for $25.