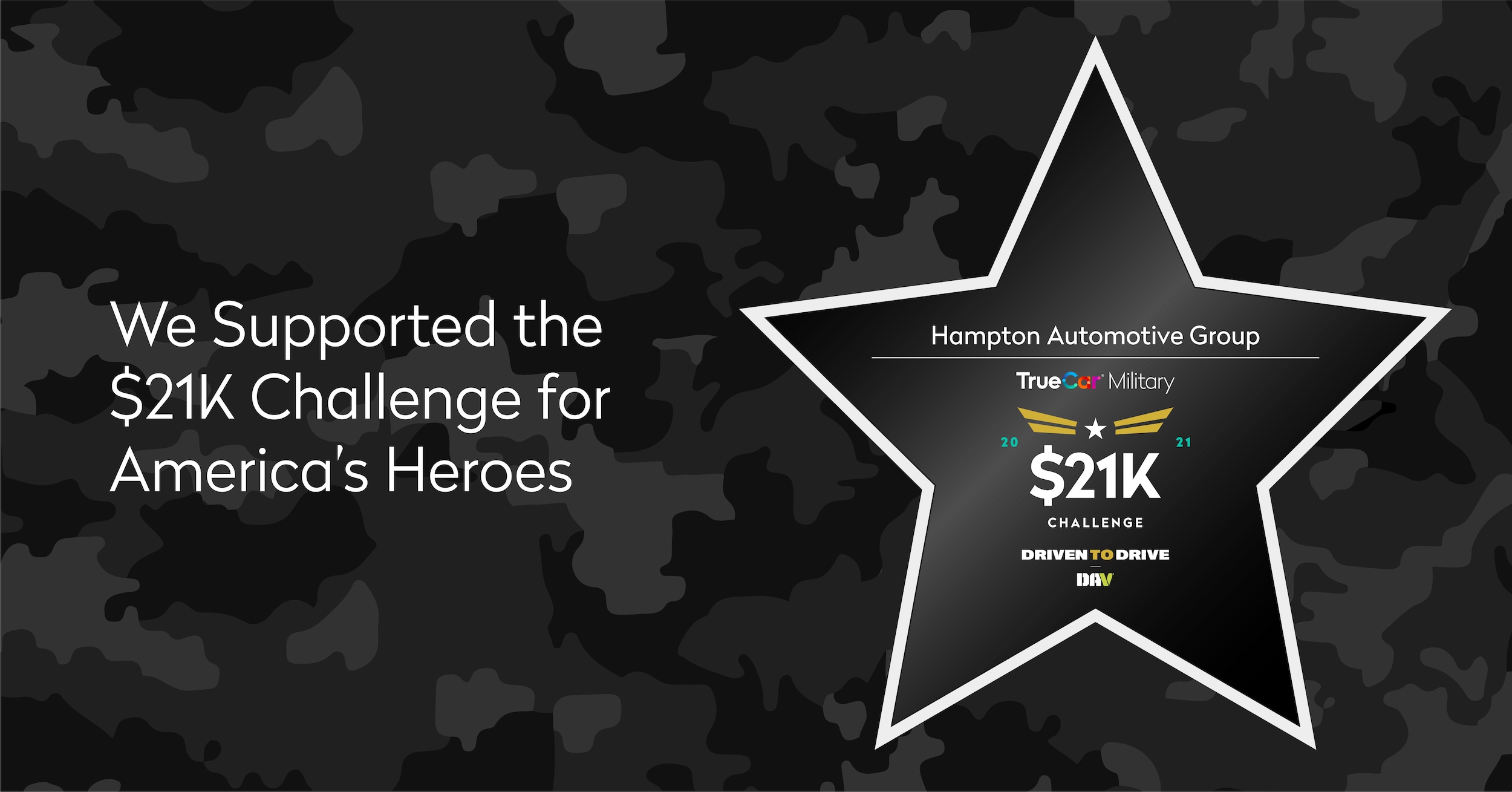 $21K Challenge for America's Heroes
Hampton Automotive is proud to have taken part in the TrueCar $21K challenge supporting our military. We didn't do this alone; we were helped by every person who came to Hampton for their new and used car needs, as well as having their car serviced with us. Together we did this. Your support of Hampton Toyota makes our support of others possible. Thank you.

2019 St. Jude Dream Home

In 2019, Hampton Toyota partnered with St. Jude Children's Research Hospital for their annual fundraiser, the Dream Home Giveaway. In addition to sponsoring and raising money for this amazing cause, Hampton Toyota also gave away a brand new 2020 Toyota Camry. In total, the campaign was able to raise $1,335,325 to help St. Jude to continue finding cures and saving lives, a noble cause which Hampton is proud to support.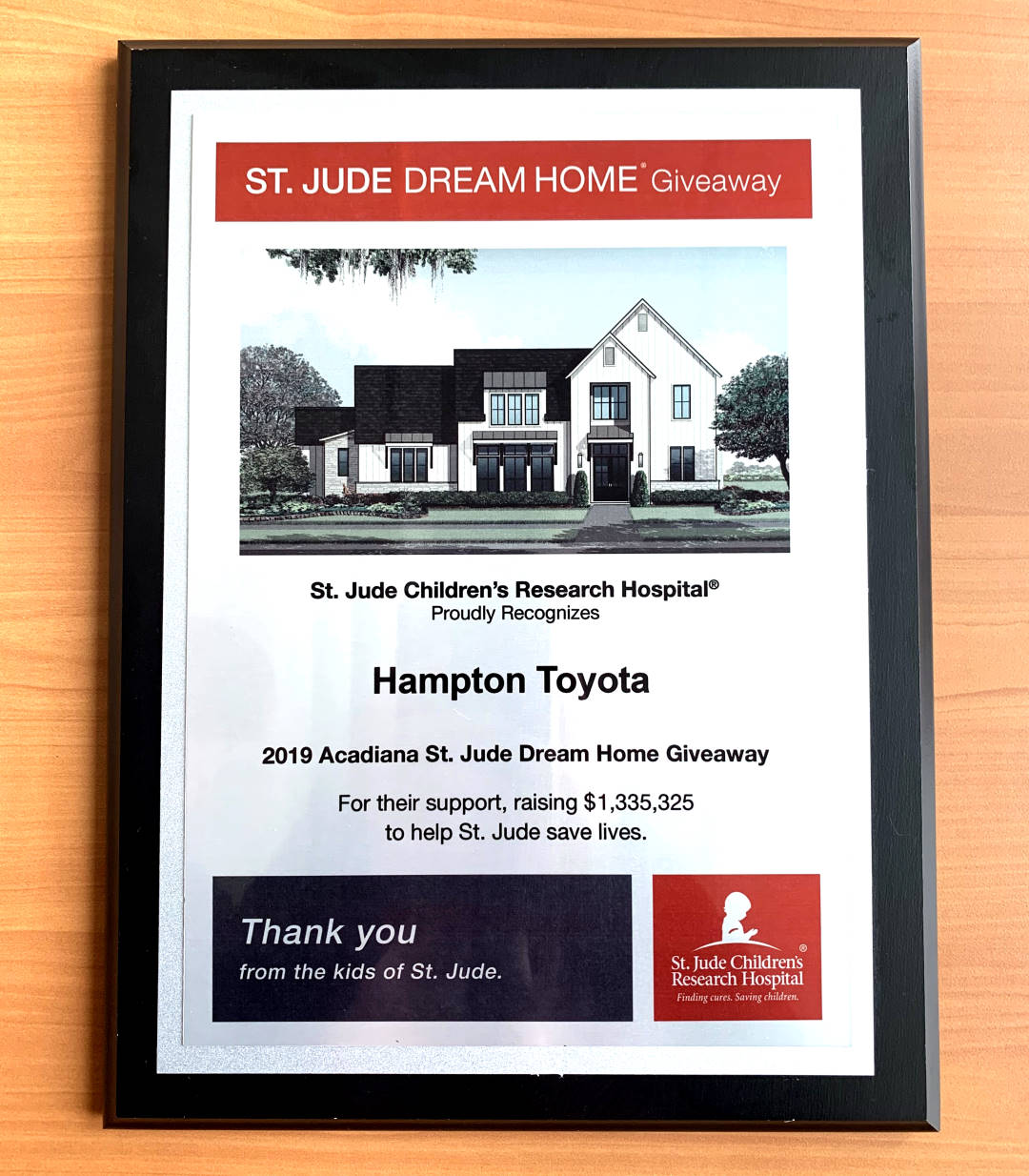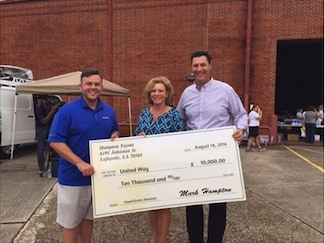 United Way donation for Flood Victims
Recently on a United Way's Flood victims / KLFY telethon, Fran and Mark Hampton visited the telethon and made a $10,000 cash donation. Quoting Mark: "Acadiana has been so good to all of us and this is just a way in hopes of paying back this community that we love so much!" Fran said: "I was watching this on television and I called Mark at the office and told him 'we're going to help the folks that were hurt in this disaster.' Now more than ever it's time for a lot of prayers."
2016 Best of Lafayette Awards

Each year, in and around the Lafayette area, the Lafayette Award Program chooses only the best local businesses, focusing on companies that have demonstrated their ability to use various marketing methods to grow their business in spite of difficult economic times. The companies chosen as winners exemplify the best of small business in the area; often leading through customer service and community involvement. This year, Hampton Toyota has been chosen as the Best of 2016 Lafayette Auto Dealer.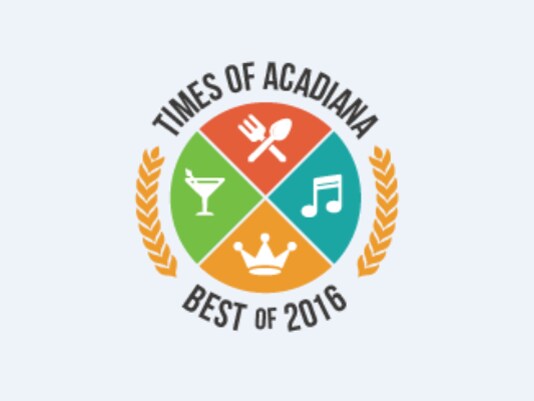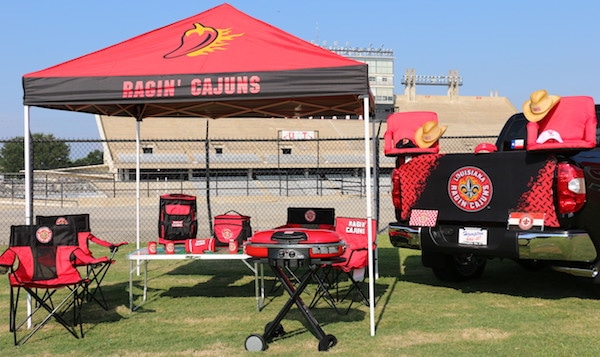 UL Tailgate Giveaway Extravaganza

Congratulations to Matthew Duhon, winner of the Hampton Toyota UL Tailgate Giveaway Extravagana! Matthew won a UL Pop-Up tent, UL Tailgate Toss, red Coleman grill, Ultimate Tailgate Table, 4 UL folding chairs, UL rolling cooler, his and hers UL license plates, 2 indoor recreation chairs, 24-can cooler, Cajun Huddle throw blanket, 2 vehicle helmets, UL Tailgate cover, 1 UL visor, his and hers baseball caps, 2 Rajin' Cajun cowboy hats, 4 UL koozies and 4 tickets to the opening night game -
UL Ragin' Cajuns
vs
Boise State Broncos
! He is now completely game ready.
Big Green Egg Giveaway


Congratulations to Lauren Bonnette, winner of the Big Green Egg giveaway. The
Big Green Egg
, celebrated as one of the best grills on the market, is a kamado-style ceramic cooker based on ancient Japanese cooking systems. It uses state-of-the-art ceramics and a patented draft door and vent cap to deliver a wide range of easily-adjusted cooking temperatures, from high-heat searing to low-and-slow smoking.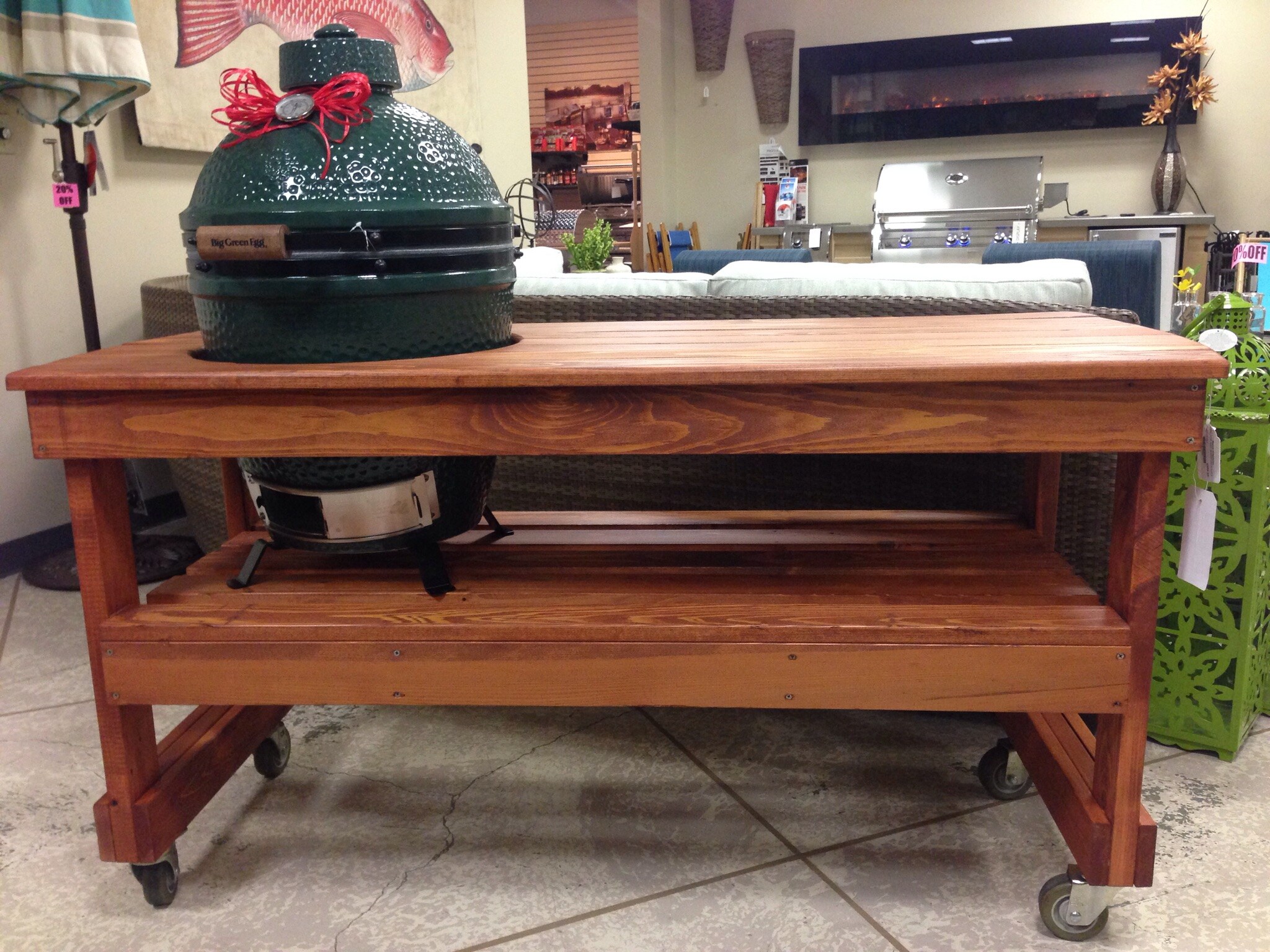 Patriot Guard Riders Care Package Drive
Hampton Toyota was proud to be a part of the Patriot Guard Riders Care Package Drive of 2014. 
Patriot Guard Riders is an organization based in the United States whose members attend the funerals of members of the U.S. military, firefighters, and police at the invitation of a decedent's family.  The purpose of the drive is to collect items and/or raise money to purchase the items provided in the care packages, to be delivered to veterans and first responders living in our local nursing homes.  The items include things such as lap blankets, soaps, shaving cream and razors, toothbrushes and toothpaste, and a host of other toiletries we all use on a daily basis.  Hampton Toyota stands with the Patriot Guard Riders - Standing for those who stood for us.



Justin Harrison's Golf Fore Life Tournament
The 6th Annual
Justin Harrison's Golf Fore Life
tournament, held Monday, October 14, 2013 at the Oakbourne Country Club here in Lafayette, LA helped ensure the continued success of the Louisiana Organ Procurement Agency's (
LOPA
) Education and Donor Family Support programs. Hampton Toyota was so proud to have been a part of such a great cause, providing the "Hole in One Car" for the tournament.