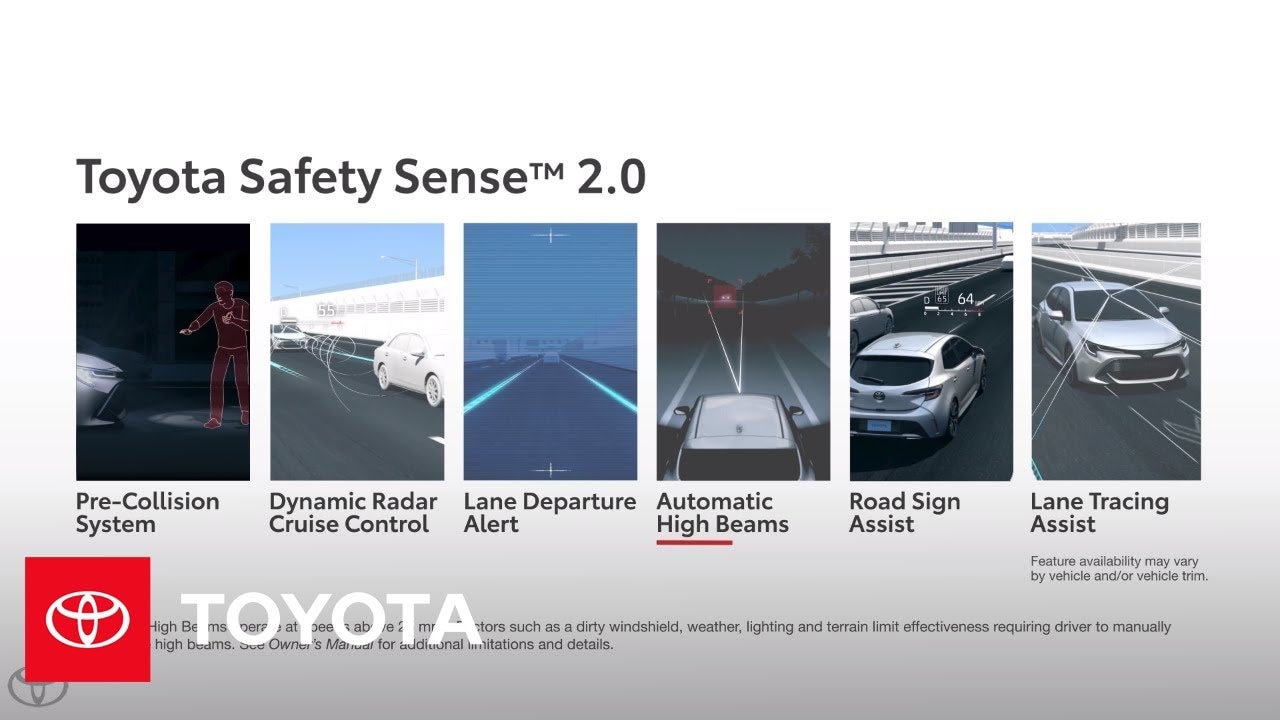 Toyota's reputation for continuous exploration and innovation extends throughout each aspect of its automotive production, and vehicle safety is no exception. A look at what safety used to look like, an examination of the amazing safety features available today, and a glimpse of what Toyota envisions for the future confirms for any consumer that Toyota is at the top of its safety game.
Back in the Day
The 1970s and 80s boasted the advent of improved airbags and anti-lock braking systems. Wearing front seatbelts became compulsory in many countries. Toyota introduced traction control in 1987 to avoid sliding when speeding up. By the 1990s, more electronics came into play. Side airbags increased safety throughout a vehicle, and by the early 2000s, features like blind-spot detectors evolved.
Current Day
Today, standard features like daytime running lights, anti-lock brakes, multiple airbags, and stability controls have increased vehicle safety exponentially. In 2015, Toyota introduced a powerful Safety Sense suite of features. Their goal was to provide drivers with technology to either prevent an accident or lessen the effect of one. Ultimately, Toyota's goal is to eliminate accidents altogether.
Manufacturers developed lane assistance to reduce side-impact accidents. Toyota continued this positive trend with its LDA (Lane Departure Alert), which prevents drift and head-on collisions. Automatic High Beam features help with general night driving and sensing pedestrians and bicyclists, even at night.
Adaptive Cruise Control and Lane Tracing Assist help drivers with steering, carefully altering course slightly when needed to prevent mishaps.
What to Look for in the Future
After all these amazing improvements, where will Toyota go next? In the foreseeable future, they have plans to make the Safety Sense features even more adaptable, especially in high-accident areas. Improved sensing will alert a driver of cars coming when making a right turn. It will also warn of pedestrians crossing when turning either left or right.
If a pedestrian suddenly steps into the lane, Emergency Steering Assist will avoid the pedestrian but still keep the car in its lane.
If a driver has a physical issue, the car will tell if the brakes, accelerator, or steering wheel have stopped being used. It will sound the horn to warn the driver and surrounding cars, engage the hazard lights, and slowly stop the car. Once the car is safely stopped, the system will call for help.
An improvement in the Lane Trace Assist technology will decelerate the car automatically based on the steepness of the curve ahead, keeping the car within the lane and the passengers comfortably seated.
In the far future, Toyota wants to have AI technology sense the driver's mood through biometric sensors. The car will make suggestions based on your mood and will even take over the driving if needed.
Looking to buy a new or used Toyota? Stop by our dealership today!